[vc_row][vc_column][vc_column_text]
PLANNER CARE
We want you to enjoy your 2020 planner right up until the end of the year, so we have put together some care guidance, with dos and don'ts that you can follow to help keep your planner in the best condition possible over the 12 months. If you have any questions about your planner that are not answered below, please just email [email protected] and a member of our team will email you back.
With love,
Carrie xx
General care & advice
To keep your planner in the best condition we recommend not leaving it in direct sunlight, as this will cause the colours to fade. We also encourage you not to leave it on or near hot surfaces, such as a radiator, which may cause damage. We advise not to pick your planner up by the cover or by the rings, as this may pull on the rings which my cause your cover to come loose. Picking up by the rings may stretch them, see below for how to re-tighten your rings if they become loosened.
Cleaning your planner cover
We recommend using a lightly dampened cloth (water only) when cleaning your planner cover. Using a wet cloth may cause the cover to bubble or mark, and harsh chemicals may damage the coating and the gold foil. Use a very lightly dampened cloth (with water only) and then drying with a dry cloth or towel immediately after. Following this process should keep your cover clean and beautiful for months to come.
What ink to use
We recommend using pens with a quick drying ink. Some heavy ink pens, such as fountain pens or Sharpie makers, may potentially bleed through the pages. Though we use a beautiful 100g paper stock, which is incredibly absorbent to ink, it is still possible heavy ink pens may bleed and transfer.
Tightening your planner rings
We hope that you will use your planner very single day and that it will truly help you have the best year every. But with daily use of your planner, the rings may need tightening a little bit over the months, to ensure that your planner cover is kept in place.
If your rings do loosen slightly, it's really easy to tighten time again using the recommended steps below.
1. Turn your planner over and fold back the back cover so it's on next to the front cover. The back of the rings should now be exposed with the "teeth" visible.
2. With your thumb and index finger placed on either side of one of the rings, gently pinch together, slightly pushing the "teeth" of the ring closer to the Let's Celebrate page. Repeat this along the entire binder until all rings are tight again.
To avoid leaving little indentations on the Let's Celebrate page, you can place a sheet of paper or card between the rear page and the "teeth". If you have any questions, feel free to email [email protected] and one of our team will get back to you.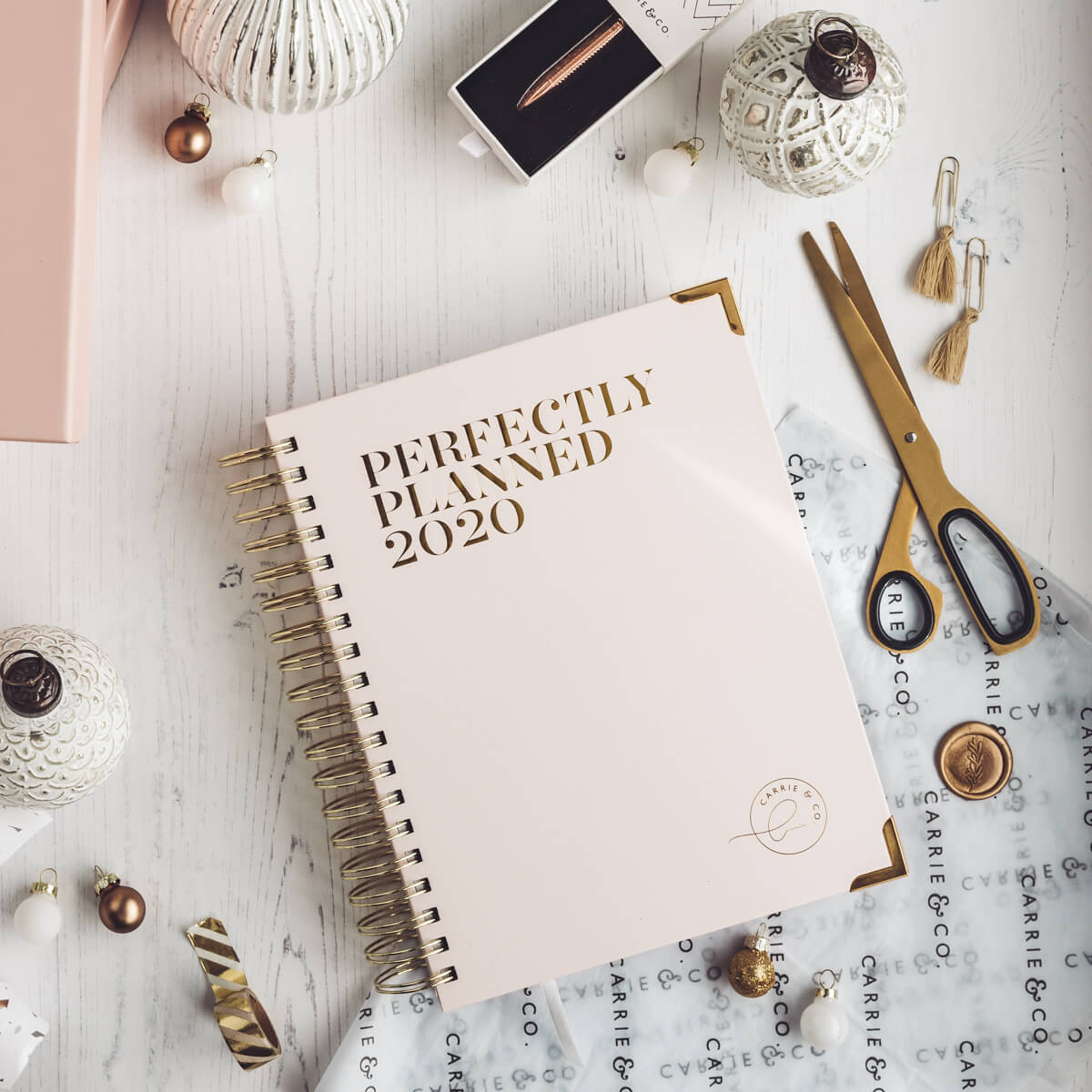 [/vc_column_text][/vc_column][/vc_row]