Get in Touch
If you have any questions, we are here to help!
Check below to see if the answer you're looking for is already on this page in our FAQs, or there is a chat box in the bottom right hand corner.
Otherwise, if your question isn't answered below, you can email us too.
For a quicker response there is a chat box in the bottom right corner of your screen.
Please note, we are unable take orders by email.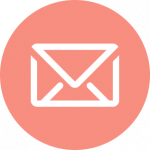 FAQs

When will my order be shipped?
Your order will be shipped within 3 days of ordering. This may vary slightly over Black Friday and over weekends. As soon as your Perfectly Planned™ 2020 planner has been despatched you will receive an email from the courier company (DHL or ParcelForce) with your tracking number so you can track your planner. You can also login to your account in the top right corner by selecting My Account to check your order status.
Can I cancel my order and get a refund?
You can find our refund policy here
Can I order a Perfectly Planned™ 2020 planner to be delivered as a gift?
Yes! At the checkout simply select "Ship to a different address" underneath the billing address form, if you want the delivery address to be different to the billing address.
How should I care for my Perfectly Planned™ 2020 planner?
To keep your planner looking beautiful for the whole of 2020, we recommend that you don't leave it in direct sunlight for long periods, as this may cause the colours to fade. Avoid leaving in direct contact with extreme heat, such as a radiator. Keep your planner in a cool dry place away from any liquids. Use a soft, dry cloth to wipe down your cover whenever required. Do not use any liquids or chemicals when cleaning as this may damage your cover and may remove the gold foil.
As with any product your Perfectly Planned™ 2020 planner will age with time such as small wrinkles to the cover and slight discolouring of the gold corners and gold wire binding, but with proper care your Perfectly Planned™ 2020 planner will still look beautiful at the end of the year!
I don't live in the UK, are you able to ship internationally?
Yes! We ship to many international countries. We have worked hard to keep the cost of international shipping as low as possible and as speedy as possible. All our international orders are sent by DHL Express delivery and can be tracked every step of the way using your unique DHL code. Any customs & duties charges that may be applied when your planner enters your country is your responsibility to pay.