If you've got big dreams & goals then your Perfectly Planned 2024 planner is going to help you make them your reality. I know you can make amazing things happen, so look no further, your best year ever starts right here…
...meet the planner that's going to help you build
the life and business of your dreams!
If you've got big dreams and goals that you want to make happen in 2024, then this is the planner for you! Don't live the same year over again, if you want to create HUGE success in your life, you can absolutely do it, and your planner is going to help you set your intentions and then take BIG, BOLD, ACTION!
Your planner will help guide you through how to set your goals and create an amazing plan for the year, how to plan out each quarter, month, week and day and how to track your progress.
This is no ordinary planner, this is going to be by your side every day helping you to stay focused, inspired and motivated to manifest the success you want.
Like I always say, success is not an accident, it's something you have to create on purpose and it starts by getting intentional about what you want to make happen, creating a focused plan and taking action. This planner is going to show you how.
When you get into the habit of using it daily, it will change your life. You'll become so much more productive and reaching those big goals will happen faster.
I've literally broken down everything I do each year, quarter, month, week and day to grow my business and live the life I want and I'm so excited to share my process with you inside of this planner.
Not only is it going to help you on your journey to success, it's going to look beautiful on your desk and make you feel inspired every day.
So, grab your manifesting pen and start to write your success story for 2024, because your dreams matter, your voice matters and YOU matter.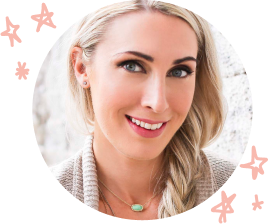 YOUR PLANNER WILL INCLUDE:

BONUS: Free access to our Perfectly Planned online course!
Your planner measurements and weight: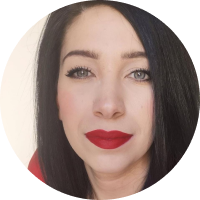 My planner is pure perfection!
I love everything of it: the paper color and texture, the format, how it stays so beautifully on my desk. All the quotes, the notes spaces, the top three goals of the day section! Every single part of my planner is pure perfection!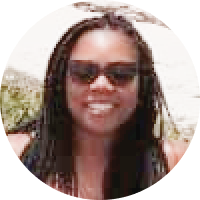 This planner keeps me updated on my daily home and work life. I love writing all my ideas, goals and tasks everyday!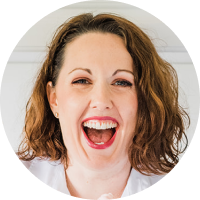 I no longer have several different to-do lists, checklists and diaries on my desk as I've replaced it all with my Carrie & Co planner! It's incredible to have everything I need plus all my goal setting in one place, I love it!
For 2024 we are releasing our Limited Edition "Soaring High" planner.
This year's Limited Edition collection is so special to us, because it's dedicated in loving memory of Eleni Sofroniou, who sadly lost her battle with cancer earlier this year.
Eleni was an incredible illustrator that we worked with since the start of our stationery journey, back in 2017. She created so many beautiful illustrations for us over the years, including the gold illustrations you see on the front of this year's planner, notebook & pen box. 
The landmark illustrations that Eleni created were to represent our global community, people all around the world working on their dreams and creating a life of purpose. With the birds and the balloon symbolising us soaring to new heights.
A portion of all planner sales will be dedicated to Cancer Research UK in loving memory of Eleni.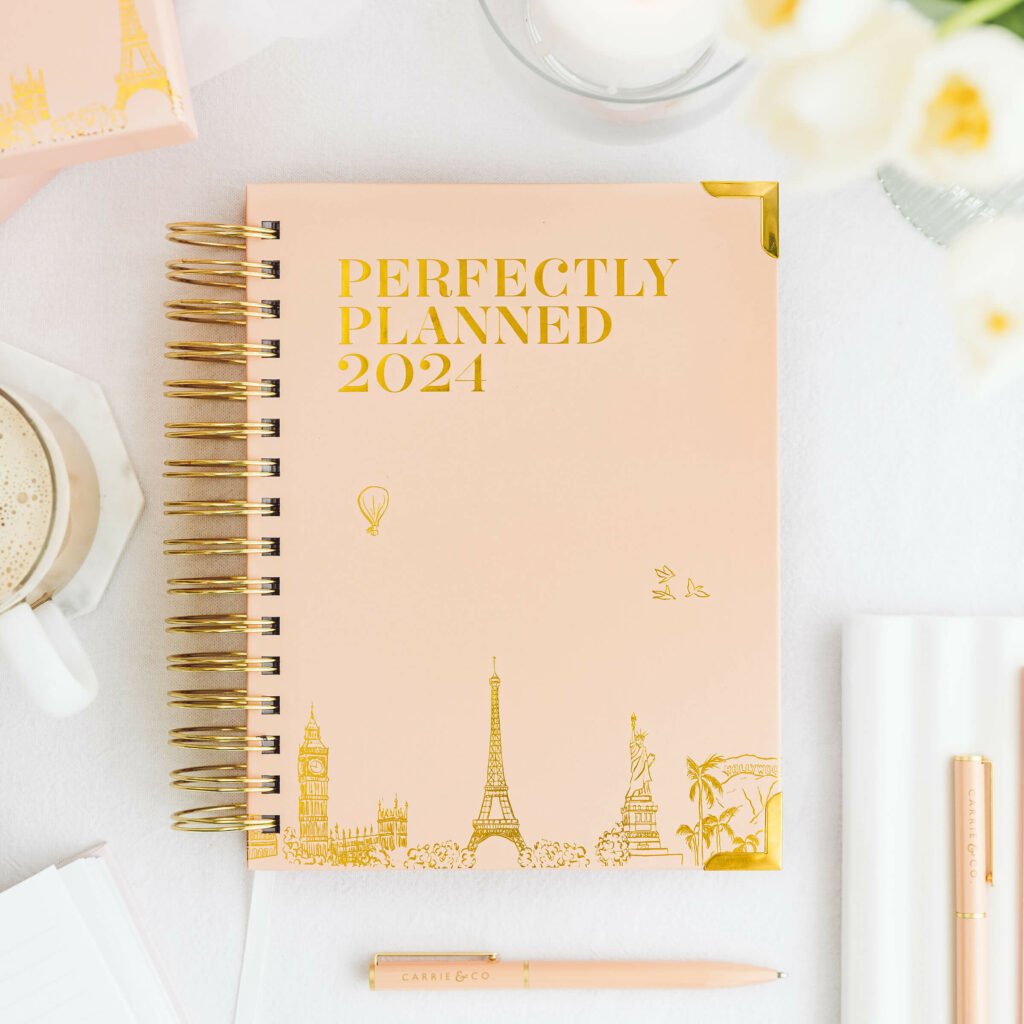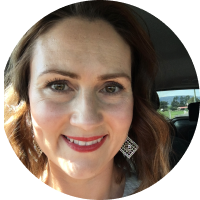 OMG this planner is The Best! It has everything I need to keep on track in my business in one place, instead of having multiple pieces of paper with lists and tracking stats which is what I used to have.
Everything I need in one spot
It's gorgeous and has everything I need in one spot. It helps me stay focused on my daily tasks and also helps me know what areas of my business I can focus on.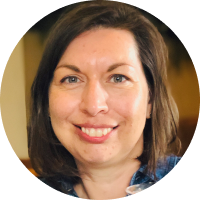 Helped me to set my goals
My planner has helped me to set my goals and I can structure my day so that I can get organised and not feel overwhelmed by my to do list. Looking back on what I achieved in the week makes it more like a ta-dah list!
Whether you're at the beginning of your business journey or you've been doing it for a while, your 2024 planner is the perfect companion along the way.
It's going to help you stay focused, inspired and dreaming bigger than ever before.
Your Perfectly Planned 2024 daily planner will be shipped by courier from the UK. All orders are charged in British Pounds (GBP).
All shipping durations are estimates and not guaranteed delivery speeds.
Estimated delivery times on UK orders once dispatched are usually 4 working days.
Delivery times on international orders once dispatched will vary, please allow 2-3 weeks for delivery.
International orders are usually shipped via DHL and you will receive a confirmation email from DHL with your tracking number as soon as your planner has been despatched. DHL does not guarantee shipping times but all shipments are fully trackable.
What dates does the planner cover?
All of our planners start on January 1st and run until December 31st.
What size is the planner?
Approximate weight and measurements of all our planners are 7.75″ wide x 8.75″ high and weigh 2.1lbs / 0.95kg.
I've bought my planner on pre-order, when can I expect to receive it?
We start selling our planners on pre-order in August and those orders then start to ship in October time. We anticipate pre-orders to begin arriving by late October/early November.
Can I track my planner once it's shipped?
Yes, absolutely! We send all planners via tracked courier (usually DHL) which are all fully trackable. You'll get a dispatch notification from us with a DHL tracking number so you can see shipping updates.
I've just moved, can I change my address?
If you need to make any changes to your order, including your shipping address, please email [email protected] and we will do our best to update your order. Once your planner has been booked in with the courier prior to dispatch, we aren't able to make any changes.
What type of paper do you use?
We use a beautiful, smooth 100gsm white paper. It's so nice to write on and your pen won't bleed through!
Can I customise my planner?
Sadly we aren't able to offer customisation on any of our planners.
Do you ship internationally?
Yes, absolutely! Last year we shipped to more than 60 countries around the world. You'll be able to choose your country from the dropdown at checkout if we're able to ship to where you are in the world.
Is there a digital version of the planner?
Our planners are only available in a physical form, we don't offer a digital version.
We're unable to accept returns or cancellations of any Carrie & Co. 2024 planners on international orders.
If your planner box arrives damaged on arrival, please take a photo before opening. If the planner inside is also damaged, please get in touch by email with your name, address, order number, details of the damage and attach your photo to your email. All cases of damage will be handled on an individual basis. We are unable to assist with damaged planners if the planner has been written in.
Pricing is in British Pounds (GBP) for all our orders.
ORDER CONFIRMATION & TRACKING
After placing your order you will receive an order confirmation email. Please make sure you check your junk mail and social folders in case your email gets trapped. As soon as your order has been shipped, you will receive a shipping confirmation email from DHL with your tracking information. DHL often takes one working day to display all tracking information online.
You are responsible for any and all import duties, taxes and charges that your country's customs & imports office may charge when your order enters your country. These fees and taxes are not included in the planner price or shipping fee. Any delay in arrival as a result of your shipment held by customs & imports is not the responsibility of Carrie & Co. All taxes and duty fees are calculated by the destination country's customs & imports office and are the buyer's responsibility to pay. We cannot refund any planner or shipping fees if you do not pay any taxes or duty to your country, resulting in your planner being returned to us.
Refunds for the planner cost and shipping cost are non-refundable for undelivered packages or refused deliveries, whether that be a non-existant address or un-paid duty & tax by your country's government for orders that are returned to us.
We hope that you love your Carrie & Co. planner, but if you live in the UK and have had your Carrie & Co. planner delivered to your UK address, you are entitled to request a refund within 14 DAYS of receiving your order, in accordance with UK law. We are unable to accept returns or offer refunds on any international orders, with no exception. Please see below for the terms & conditions of refunds & returns.
After you have received your planner to your UK address, you have 14 DAYS to request a refund if you wish to, you then have a further 14 DAYS to return your order to Carrie & Co. in perfect, unused condition, in all original packaging, including shipping box. We recommend using a recorded delivery service to return your planner to us, so that you know your postal service has delivered it safely back to us.
If you request a refund for your UK order within the 14 DAYS but you do not then return the planner to us within the following 14 DAYS after, we would not be able to offer a refund to you for this.
Unfortunately, we are not able to refund any UK orders that are outside of the 14 DAYS period after the planner has been confirmed as delivered to you by our courier. We do not offer returns or refunds on any international orders.
All appropriate refunds will be issued within 14 DAYS of receiving the return back to the original payment method, less any credit card or PayPal processing fees. You are responsible for paying for return postage.
To request a refund, please email [email protected] and a member of our team will be happy to assist you. Please do not send any parcels back without contacting our team first who will give you further instructions.